If you're looking to sell your home efficiently and for a good price, you'll need to consider making some key innovations. After all, the housing market has likely changed since your last sale. Buyers want modern, quality spaces, appliances, and looks.

What renovations will lead to the biggest ROI? Here are the top seven changes to boost your ROI.


New Windows
Are your windows drafty? Old and in disrepair? If so, you might want to begin with a window renovation. Buyers want to see modern, sleek, eco-friendly windows — they look great and can often be the difference between a massive electricity bill and one that's $500 less. There are many options to consider. You may also be able to receive a tax rebate for your energy-efficient windows, so do your research! Window replacement has a typical recoup of 89%.
Bathroom
If your bathroom looks old, run-down, or dirty, you'll definitely want to invest in a new (or newer) one. A full bathroom remodel can range anywhere from $5,000 to $25,000, with tubs/showers taking up the bulk of the expenses.

You don't have to have an enormous bathroom to have an appealing one. If you do have the room, consider purchasing a soaking tub. They're eye-catchingly sleek and come chock full of special features — heated bottoms, spa jets, scent diffusers. If you don't have room for an entire tub, make sure your shower is as large as possible, with bold hardware.

Just like with living rooms, bathrooms are experiencing a maximalist design trend. That means copper hardware, quartz countertops, and wooden accents. You should also make sure your existing tub and/or shower is spotless. This may require re-caulking or grouting, both of which are relatively easy and low cost. A bathroom renovation usually yields a recoup rate of about 67%, making the investment worthwhile.
Kitchen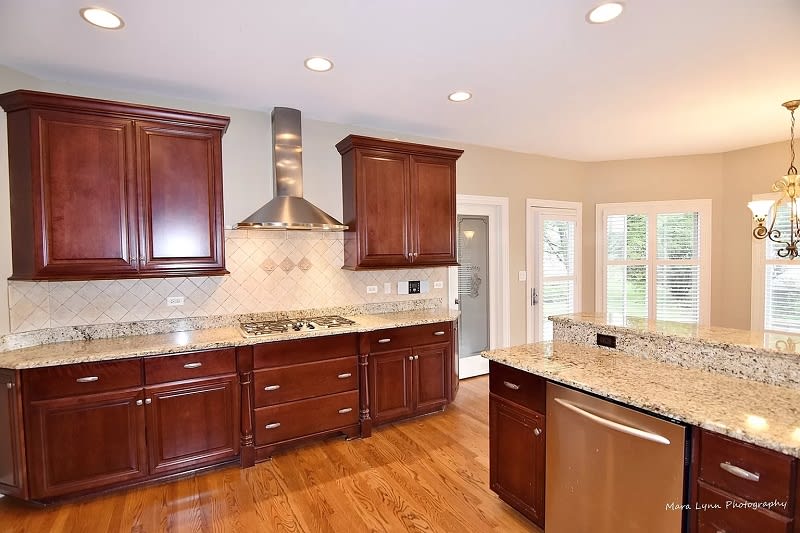 Your kitchen is another room worth modernizing. Kitchens see a lot of wear and tear, and you don't want buyers to see your kitchen's scars. A full kitchen remodel can range from about $12K to $35K. If you opt to update anything, start with the cabinets. Either have them entirely replaced or sand them down and repaint them. To stay on-trend, paint them a dark grey or forest green and accentuate them with the right gold or copper hardware. Marble is as popular as ever, so consider replacing your old countertop with a marble one. Tile backsplashes are another way to add a pop of fun and color to your space.

When it comes to appliances, you'll want to invest in sleek, modern ones — motion-sensored sinks, induction stovetops, and smart refrigerators are a few of the luxurious touches that catch a buyer's eye.
Basement
If you're lucky enough to have a basement, it's time to finish it! A finished basement is a huge selling point. Think about it — a basement can double as a playroom, game room, or entirely additional bedroom or mini apartment. If you're starting from scratch, make sure your basement is free of leaks, holes, or flood damage/risk. After that preliminary assessment, you can start envisioning your space.

Finish your basement floor with hardwood, concrete, or carpet. Concrete floors are slated to be a big 2021 trend. Paint your walls one of this year's most popular colors (neutrals, beiges, creams). Complement neutral walls with bright prints, colorful furniture, and interesting light fixtures. If you want your basement to be more of a common area, you can't go wrong with adding a wet bar or entertainment area. A fun basement is ideal for families.
Exterior
Your house could be stunning on the inside, but buyers won't want to look if they're not impressed by its exterior! Does your house desperately need a new coat of paint or a new roof? These are costly projects, but you'll need to complete them in order to sell. Steel doors are very popular right now and can recover 69-91%. If your home has pillars, make sure they're a clean, crisp color that complements both your trim and your house color. You might also replace your garage door. Upgrading to a modern door with metallic hardware will keep you on trend and yield a recoup rate of 95%.

Another great way to attract buyers is by renovating and/or adding a front walkway. A front walkway feels welcoming and sends the message you're open to visitors. Building a walkway can be a DIY project with the help of online resources. You'll also want to line your walkway with solar lights — they're environmentally friendly, and they make visitors feel safe and welcome. The average ROI of these exterior improvements is about 95%.
Landscaping
If your home doesn't have coordinated landscaping, you'll want to invest! Eliminate debris and weeds, trim hedges, and keep your lawn in tip-top shape.

Next, visit your local garden center and make a design plan for your yard. Will you plant perennials or annuals? What colors best compliment your home? You don't want to overwhelm your space, but adding some bright flowers or even some window boxes will make your home stand out.

Other touches you might consider are fountains, sculptures, and chimes. Fountains are shown to add value to your home because they increase visual appeal and make buyers feel calm and at ease. So get to gardening! The average ROI of landscaping is 100%, so don't hesitate to invest in your outdoor area.
Smart Thermostat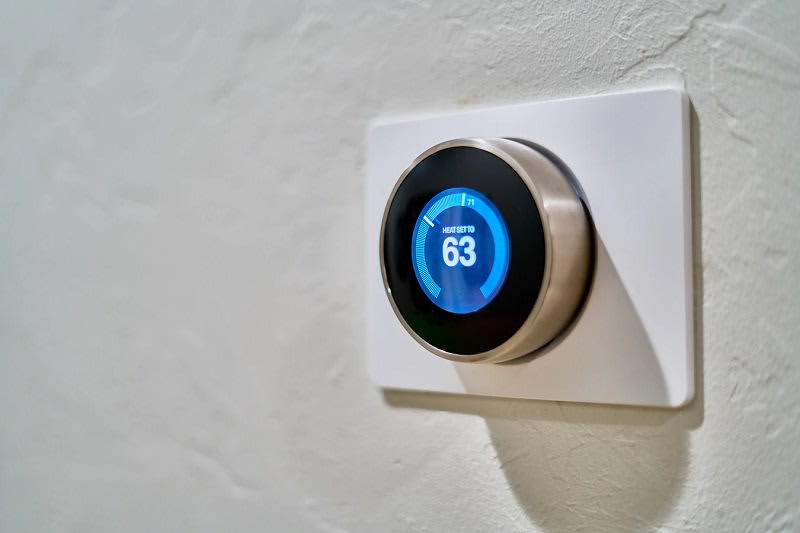 One technology update that's worth making is adding a smart thermostat. Smart thermostats are easy to control because they're wireless compatible. Turn on the heat or pump the AC, all from the comfort of your couch! You can minimize your energy costs by monitoring your usage and adjusting the thermostat throughout the day. They're easy to install and cost anywhere from $100-$400 — a relatively low cost to impress and please buyers.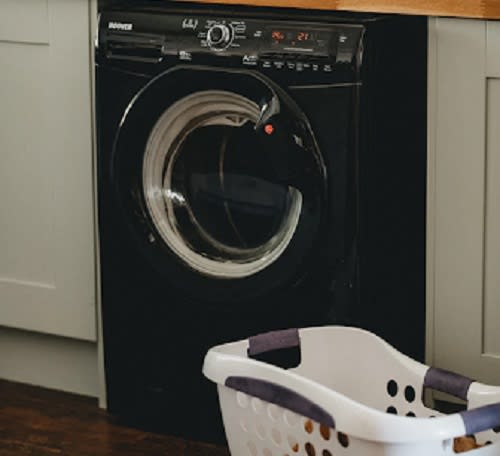 Laundry Room
An accessible laundry room is another thing that impresses buyers. They want multi-use laundry rooms where they can store shoes and coats, as well as maneuver to their washers and dryers. The NAHB survey noted that "69% of high-income buyers prefer having the clothes washer and dryer on the main floor instead of in the basement or the garage." A streamlined, modern laundry room shows an extra level of care and attention to detail, which buyers appreciate.

Looking to buy or sell in the Lake Michigan area? Contact RE/MAX Legends today for the top listings.