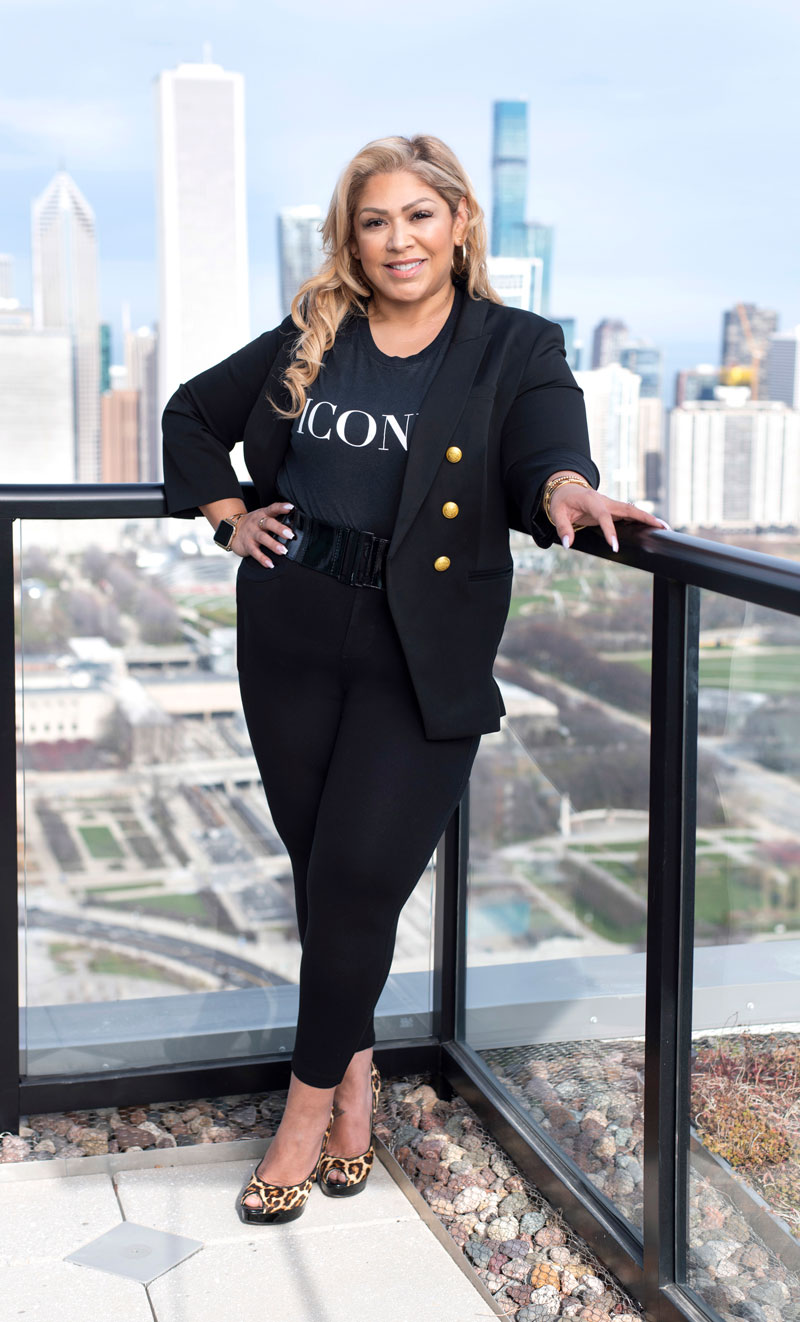 Number of years in real estate: I have been an agent for six years and in the real estate industry for over 15 years.
Describe your look: All black everything, gaudy glam.
What do you consider a "fashion don't"? Men in dresses, if that was ever fashion!
What style has come back into fashion that you think shouldn't have? Denim on denim. Too many washes for me.
What item of clothing gets you the most compliments? My accessories, because they always popping.
What is a fashion crime you have committed in the past? I tried wearing colors. That was a NO for me.
Where are your favorite clothing stores or brands? My favorite brand is my own. I stay true to my brand, like I do my clients. I wear black and gold every day representing classic, timeless, opulent fashion.
Who is your style icon? Marilyn Monroe — old Hollywood glam is my whole heart.
What decade or time period had the best fashion in your opinion? Victorian Era, 19th century.
What's the most expensive or meaningful accessory or piece of clothing you've ever acquired? Do you still have it? My tattoos — on my body or in my heart.
What item in your closet do you wear the most? My accessories, mainly my belt collection.
Pants – Veronica Beard, Neiman; Blazer – St. John, St. John Boutique; Shoes – Michael Kors; Top – ICONIK, designed by my husband, the Lender Extraordinaire — Nick "Mr. ICONIK" Yassin


Original Article