Luxury home purchases are skyrocketing this year. The housing market is busier than it was before the pandemic, as people are flocking to major cities and vacation destinations. Put simply, now is the time to buy a dream home. 

In order to sell your luxury home, it's crucial for sellers to stay up to date on the biggest trends in the luxury real estate space. From advanced technology to outdoor amenities, there are several ways to make your home stand out. 

Here are some of the must-haves you'll need in order to sell your luxury home.


Modern Appliances
Modern appliances are a huge selling point for interested buyers! Think about it — today's technology is continuously advancing and changing, and homes are more connected than ever. You don't want your luxury home to miss a sale because a competitor has the smart thermostat you don't. 

So what appliances do you need? Well, let's start with smart thermostats. They're wireless and Wi-Fi compatible, meaning you can change the heat or pump the AC, all from the comfort of your couch! You don't even have to be at home to monitor and adjust your thermostat, which means minimizing your energy usage. Smart thermostats are also easy to install and cost anywhere from $100-$400 — a relatively low cost to impress and please buyers.

Smart shades are another great tech investment. These shades can be controlled via smartphone, meaning you can adjust them from anywhere at any time. Wake up in the morning to as much or as little sun as you want! Many are also solar-enabled, so they can adjust based on the amount of sun they detect. Schedule your shades via the app, which saves you the hassle of adjusting them in real-time. 

Lastly, consider installing a smart lock. These locks can easily be installed on doors to monitor your home's comings and goings. Premium models allow you to set certain passcodes for certain visitors — i.e., your password can be different from that of your contractor or mother-in-law. If you're willing to spend a tad more, consider buying a model that connects to your smartphone. This way, you can lock or unlock your door via your phone or voice commands.


A Pool!
Considering the limits of the past year, it's no surprise that people want to be able to swim, tan, exercise, and socialize in an outdoor space. A pool creates an escape that doesn't require leaving home. Arrange some cozy lounge chairs and umbrellas around the water, and you'll create a five-star resort feel for anyone who comes to tour your home.


An Outdoor Kitchen / Seating Area
An outdoor kitchen — especially if it's by a pool — is an impressive amenity that's both functional and visually appealing. Guests love eating under the stars, and buyers appreciate knowing they have the possibility — especially after a year of quarantining.

Invest in all of the amenities, from a full kitchen to a grill to a wet bar. A long wooden table and some convivial patio furniture create social relaxation and conversation. Pizza ovens are a fun way to add a visual element that excites both the space and the taste buds. You may also consider a fire pit and some space heaters for those chillier nights when s'mores are just what the doctor ordered. These additions solidify a house's role as the "fun house." And who doesn't want to live in the fun house?
Home Gym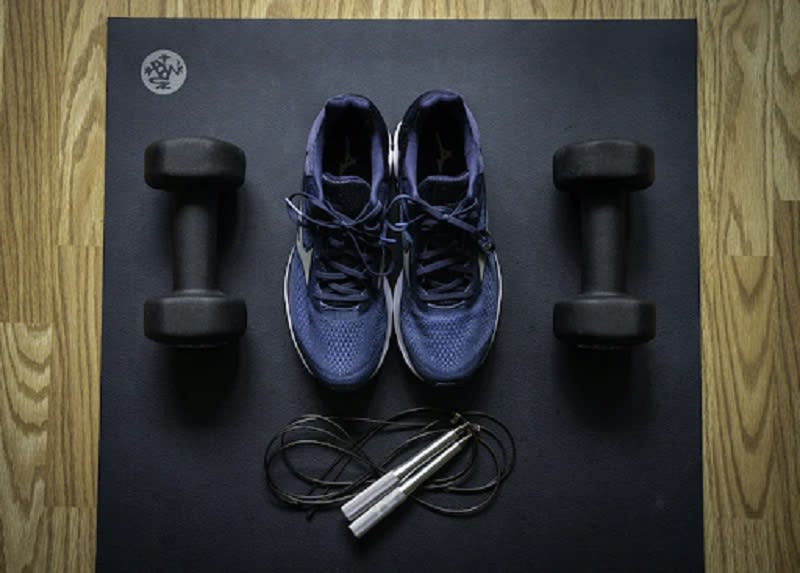 Another 2021 trend? Home gyms. Homeowners want to be able to exercise conveniently, and a home gym takes out the hassle of having to commute to a shared space. Even if you yourself don't have a fully equipped home gym, it's important people have a flexible space available to transform into an exercise area. 
A Large Master Bedroom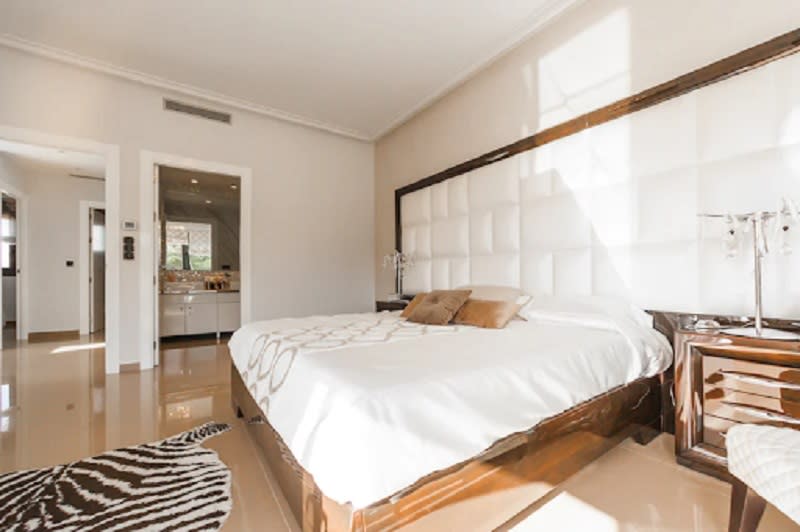 Today's buyers want their bedrooms to function as apartments within a home. This means a large floor plan, dressing rooms, spa bathrooms, and (perhaps) an outdoor balcony or patio. The bedroom should have plenty of room for a king bed and some accessory furniture — chairs, daybeds, desks, etc. 

Walk-in closets and/or dressing rooms are another must-have. Buyers love built-in storage space, and the ability to keep everything organized — from shoes to clothing to accessories — is especially important. Dressing rooms and closets should be well-lit and hospitable for people who enjoy dressing and pampering themselves. 

When it comes to a luxury master bathroom, investing in a smart toilet and a soaking tub is a surefire way to please a buyer. Smart toilets look sleek and will automatically upgrade the luxury of your bathroom. They come in various shapes and sizes, so you can find one that fits your aesthetic. They also have functions like soft-close, heated seats, or self-cleaning abilities. The combination of these advanced features makes for an eco-friendly, user-friendly toilet option. 

Similarly, smart tubs are in higher demand than ever before. A soaking tub pays homage to the days of free-standing tubs while also being incredibly modern and advanced. Soaking tubs have heated bottoms, spa jets, and scent diffusers, all of which will transform your space into a high-end spa. 
Impressive Foyer
Foyers are important parts of any home, but they make an especially strong first impression in luxury homes. Buyers want to walk through the front door and immediately be thrown into opulence. High ceilings, statement-making chandeliers, and memorable artwork add personality and character to a first impression. So many of today's homes have open floor plans, so it's nice for buyers to see an area of the home that's all its own. 
Looking to buy or sell a luxury home? Contact RE/MAX Legends today.