Luxury real estate sets itself apart by a number of defining features spanning from impressive amenities to its optimal location. If you're in the market for high-end Chicago real estate, there are a few things you should keep in mind. The first order of business is deciphering which property type is the right fit for you. By informing yourself of this particular market and knowing which decisions to make, you can look forward to a smooth luxury home transaction.
What is a luxury home?
Just because a listing has a "luxury" price doesn't necessarily mean the property is a true luxury home. The
definition of luxury
, or high-end homes, varies from state to state, which makes it nearly impossible to pin a certain price point. However, as a general rule, luxury homes are in the top 10% of homes available in the area. Simply put, these properties are priced higher compared to their nearby counterparts.
There are a host of other factors which set high-end homes apart - ranging from location to amenities. The most desirable high-end homes are built in coveted areas, making location one of the most critical factors in assessing the value of a home. To some luxury buyers, the ideal location means waterfront living, and to others it could be in a city's downtown or even a spacious lot far removed from the hustle and bustle of urban life. Buyers will find the finest homes in Oak Brook real estate and Naperville real estate, two suburbs of Chicago synonymous with luxury and elevated living.


Regardless of where the property is located, high-end homes differentiate themselves by their construction out of premium materials. From granite countertops to marble floors, these lavish homes offer the best of the best. They feature a wide array of amenities, including spa-like bathrooms, saunas, or top-grade appliances. Other distinguishing features of a luxury home is their square footage, large floor plans, superior landscaping, and privacy.
Decide which type of property is right for you
Your ideal home can be one of many different forms, ranging from condos in towering condominiums to traditional single-family houses. The first order of business is deciding which property type you're in the market for. Are you interested in a penthouse that offers a high degree of privacy, or perhaps a single-family home with a generous amount of space? Here are some
high-end properties you can expect to see in Chicago
for you to see what styles you're most interested in.

Penthouse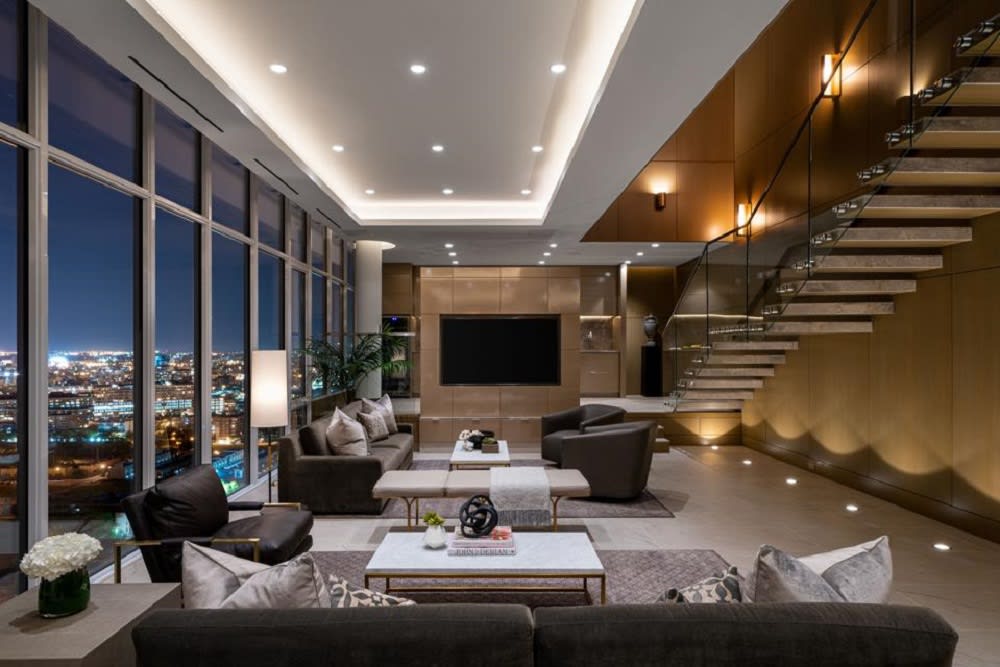 Nothing says luxury quite like a penthouse. Chicago penthouses are among some of the most expensive and rarest properties in the city, often characterized by their expansive layouts, sweeping view of the skyline, and private terraces or balconies.
One of the most appealing qualities of a penthouse is they are private by nature. In addition to commonly having a private entrance – often through an elevator – their larger size means fewer units on the floor. They are located on the top of the building, allowing residents to not have to deal with upstairs neighbors. Additionally, living on the top floor means homeowners and impressed guests can enjoy inspiring views. To make the most of the sweeping vistas, most owners install floor-to-ceiling windows, which also allow for the maximum amount of natural light. Penthouses are the perfect option for those who prefer a spacious layout, close access to downtown, and top-tier amenities.

Lofts
For many, a loft apartment can be a dream come true. Once preferred by artists and other creatives, lofts are valued for their flexible floor plans, industrial look, and endless charm. Easily customizable, there's nothing more hip than a loft, and Chicago offers plenty of luxury units to choose from.

The main attraction of a loft apartment is its open floor plan. There are no interior walls to divide up the living spaces, making it a blank canvas for their inhabitants. It also makes it an attractive option for homeowners who enjoy entertaining. Although the open floor plan might be the main selling point, there are plenty of qualities a loft apartment offers - including high ceilings, large windows, and plenty of natural light.

Single-family homes
While loft and penthouse options are certainly appealing options, luxury homebuyers with families might opt for a more traditional choice. From the city to the suburbs, Chicago has many high-end, single-family home listings, enabling you to find the perfect space for your family. There are plenty of perks afforded by a single-family home, starting with more space and ample privacy. Often complete with generously sized yards, this type of property allows one to enjoy the fresh air simply by stepping out their front door - a privilege condo and penthouse dwellers often miss out on. As a standalone, detached residence, you also won't have to share walls with your neighbors.
Establish what you want
Regardless of whether you decide on a loft in the city or a single-family home in the suburbs, be sure to evaluate what your priorities are in a home. Consider what you are willing to negotiate on and what you aren't willing to compromise on. Don't forget to take the location into account - do you prefer a home with a view or a home in the countryside? For a long-term investment, it's wise to choose a location in an area that will uphold the value of your property.


Similarly, you may want to consider if you have a preference for architectural style. Are you drawn to the clean geometry of modern homes or something more classic and charming? Considering Chicago was established in the early 1800s, there is a wide range of styles to choose from here.


And don't forget about amenities! While features like chef-style kitchen, master suites, and smart technology are standard in most luxury homes, it's worth asking yourself if there's anything else you want, such as a wine cellar or an in-home theater.
Hire a top luxury real estate agent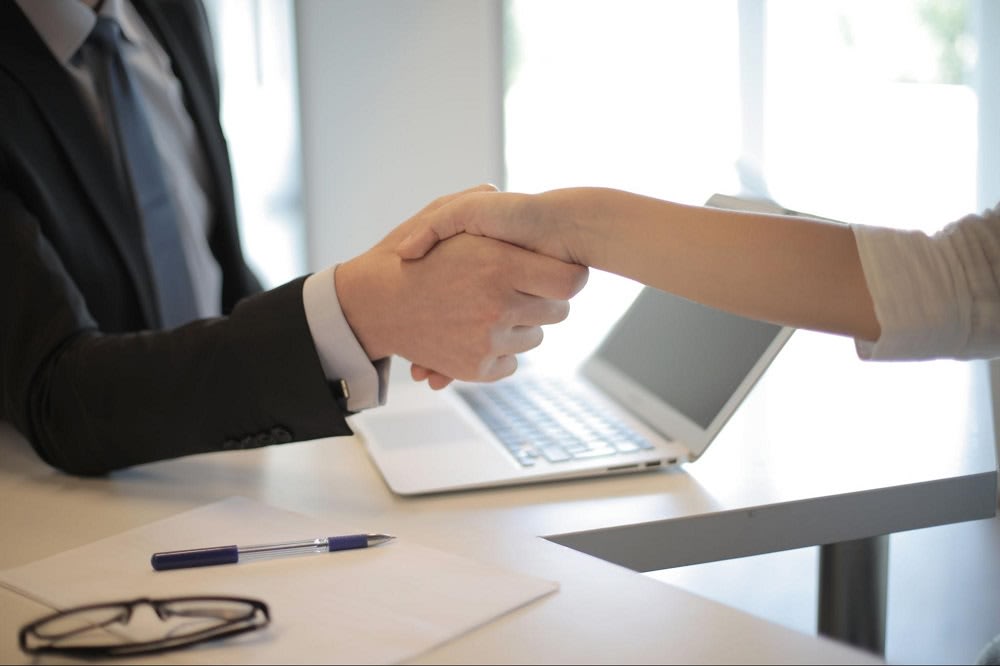 Buying a home is already a complex transaction, and this can become even more challenging if you're in the market for a high-end property. That's why it's essential to
work with someone who has knowledge and experience
in the luxury real estate market.
You'll want to work with a top producing, highly awarded team such as
RE/MAX Legends.
They are consistently considered the best RE/MAX office in the area.
You'll also want proper representation to guide you through the process and advise you on making well-informed decisions along the way. The top luxury agents will take the time to fully understand your wants and needs to provide you with listings that fit your vision.
Keep in mind that luxury homes often don't show up on MLS because the owner wants to protect their privacy. Your agent should be able to get you access to these homes, even if they are not listed on traditional marketing websites.
Make an offer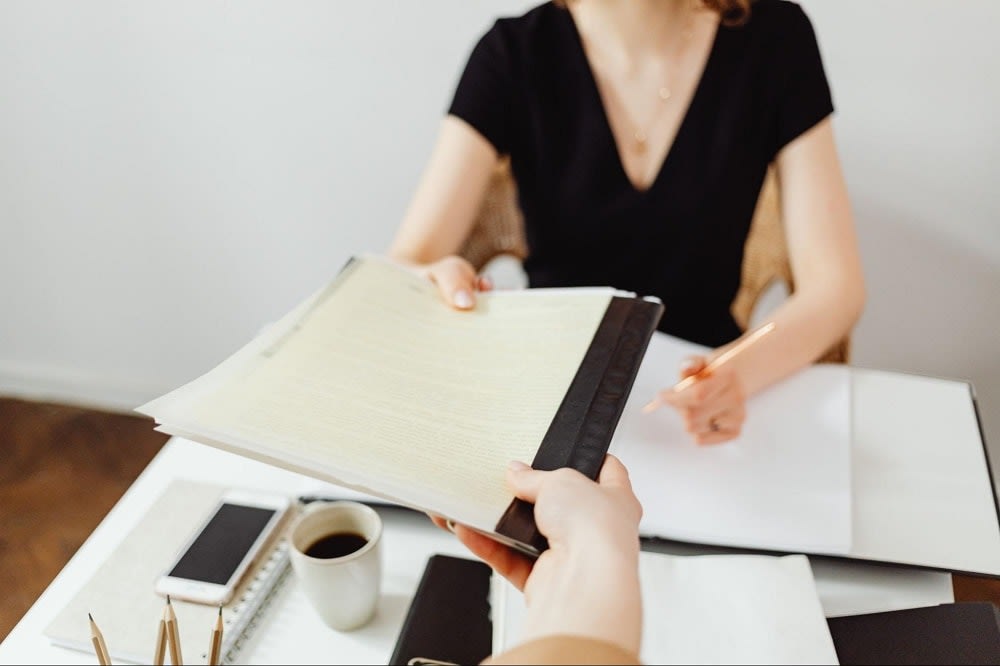 Now that you've found a home you love, it's time to make an offer and throw your hat in the ring. Your luxury agent will be able to guide you through this process and advise you on how much to offer. As the old adage goes, cash is king, and this will undoubtedly make your offer stand out to the seller. This eliminates the need to go through the bank for financing, allowing for a speedy closing.
If you decide to go with a mortgage, be sure to have your
mortgage pre-approval and have proof of funds
. These documents will show the seller you are serious about your offer and have the available finances to cover the costs associated with buying the property. Once you've done this, you're one step close to having your dream home.
Ready to explore Chicago luxury homes?
Contact RE/MAX Legends
today. Whether you're looking for a rental or a permanent residence, RE/MAX Legends can walk you through the process from start to finish and offer expert guidance every step of the way.