As the third most populous city in the United States, the largest city in Illinois, and home to approximately three million residents, Chicago has plenty to offer—from charming neighborhoods to chef-driven restaurants and close access to nature. With so much in store, it's easy to understand why more and more people are moving here. And while moving here is most certainly exciting, it can also be difficult to establish which neighborhood is right for your family. We're here to give you the inside scoop on some of Chicago's top neighborhoods.
Gold Coast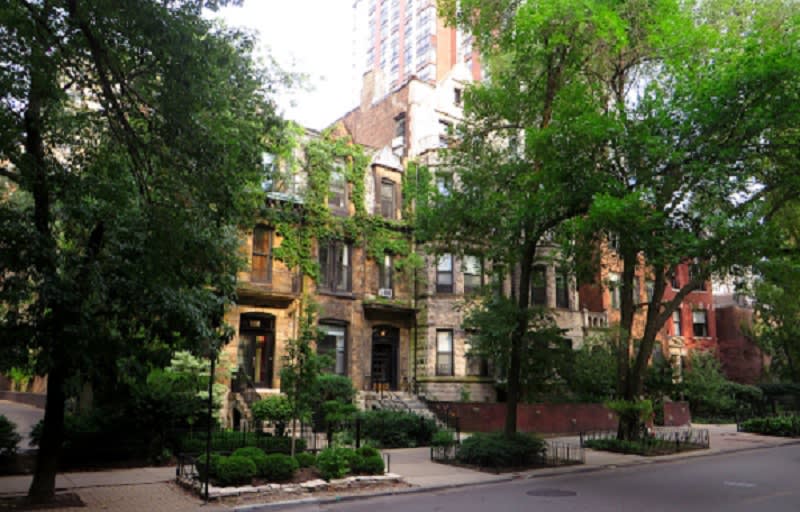 Home to nearly 8,000 residents, Gold Coast is a historic district in Chicago that is filled with charm and character. This elite community is nestled on the scenic shores of Lake Michigan and is home to part of the city's storied Magnificent Mile. This 13-block stretch is Chicago's premier commercial district, featuring posh shops, upscale eateries, notable hotels, and luxe fashion outlets. If shopping is your guilty pleasure, then you'll be sure to love all that this neighborhood has in store for you.

With tree-lined streets and beautiful homes, Gold Coast could hardly be more picturesque. Home styles vary from vintage rowhouses to high-rises, all of which look like they could be on a postcard. With so much to offer, this affluent neighborhood attracts a diverse range of individuals. However, it is especially popular among young families and well-to-do professionals. In addition to premier shopping destinations within close reach and top-notch restaurants, residents enjoy superior access to Lake Michigan.

Those who are lucky enough to live here enjoy plenty of things to do. Kick off your morning by grabbing coffee at Dollop Coffee. With a welcoming environment, high-quality coffee, and attentive staff, you might just become a local here. During the summer, participate in Taste of Chicago, the world's largest food festival. This celebrated event attracts millions to come together and sample food from some of the city's top restaurants. From shopping to festivals, it's no surprise that Gold Coast is loved by locals and visitors alike.
Elmhurst
If you want a place that's removed from the hustle and bustle of city life, then Elmhurst may be just the place for you! This bustling suburb is located in DuPage County and Cook County and is approximately 16 miles west of the Chicago Loop. It's also a quick 18-minute drive from O'Hare International Airport, which puts you in a convenient location. Needless to say, the impeccable location is one of the top factors that draws people to the area. A drive through this community reveals varied styles of homes, including a mix of luxurious contemporary properties, mid-century ranches, and townhouses.

This eclectic neighborhood is characterized by beautiful homes and a thriving downtown. Downtown Elmhurst is lined with local shops, top-notch restaurants, coffee shops, and plenty more. If you're looking to enjoy an upscale culinary experience, make reservations at 1000 South Chop House & Grill. This refined eatery serves everything from steak to seafood. If you're looking to connect with nature or perhaps enjoy a picnic in the sunshine, spend the afternoon at Wilder Park. Spread over 17 acres, this relaxing green space features several cultural attractions and events throughout the year. If you're new to the neighborhood, be sure to keep an eye out for all the exciting activities that take place here!
Hinsdale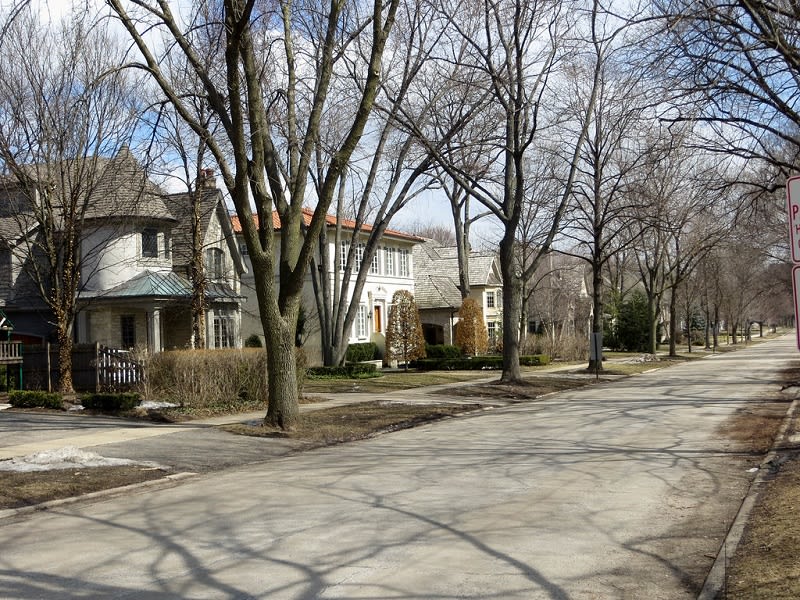 Located just 20 west of Downtown Chicago, Hinsdale is a charming community that abounds in natural beauty, small-town charm, and a friendly community atmosphere. Established in 1823, Hinsdale has a rich and winding history. It's now known for its suburban living and excellent educational institutions. Living here grants residents a convenient commute to Chicago with three Metra train stations and access to I-55 and I-294. Real estate includes spectacular masterpiece estates dating back to the 1920s and homes in nationally-registered historic districts in Colonial, Queen Anne, and Victorian styles.

It's home to a number of top schools, including Monroe Elementary School and Hinsdale Central High School. According to US News, this high school is ranked 11th in the state of Illinois. Needless to say, the majority of Hinsdale residents consist of families.

In addition to a handful of notable schools, residents of this lovely neighborhood can enjoy the many parks or festivals that take place here. Burlington Park is a scenic open space that provides individuals with an opportunity to connect with nature. Whether you are reading a book on the lawn or going for a jog, there's something for everyone to do. Additionally, Burlington Park also hosts the Hinsdale Fine Arts Festival. This celebrated event has been a part of the community for the past 40 years and boasts over 125 artists. If you're new to town, these engaging festivals offer a chance to get to know your neighbors and forge new friendships.
Burr Ridge
If you prefer a quiet and serene environment to live, consider checking out Burr Ridge. This peaceful village has lots of open space and, until the 1940s, was primarily agricultural. Today, this exclusive community is one of Chicago's most sought-after suburbs. Burr Ridge has many parks inside of its private communities, as well as a wealth of shopping and dining options at Burr Ridge Village Center. This trendy center features more than 50 restaurants and retailers, ranging from Barbara's Bookstore to Bath & Body Works. Options for housing in Burr Ridge range from beautiful estates nestled in quiet tree-lined neighborhoods to single-family homes. Regardless of what you're looking for, there's something for you here.

Burr Ridge is home to an exciting calendar of community events that occur throughout the year. Burr Ridge Car Show features approximately 120 vintage automobiles and is a widely-attended festival. Meanwhile, the highly anticipated Riot Fest also takes place here. Having been around for the past 15 years, Riot Fest is a famous music festival that brings together music lovers from across the country. This year, you can expect to hear artists such as My Chemical Romance, The Smashing Pumpkins, and The All-American Rejects—just to name a few.
Oak Brook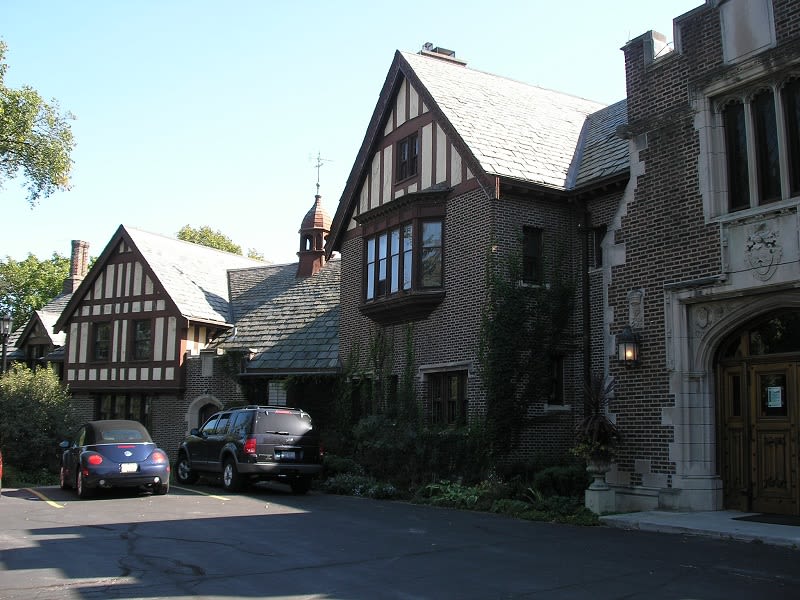 Oak Brook might be small, but this cozy town is far from boring. Located to the west of Chicago, this community has a population of just under 8,000. A storied town, Oak Brook abounds in small-town charm, beautiful homes, and friendly residents. Plus, residents here enjoy plenty of amenities, shopping, and dining opportunities. Additionally, the village offers quick and easy access to several interstates, as well as a 20-minute drive to Downtown Chicago. The homes in Oak Brook boast a wide range of architectural styles. Here, you will find everything from spacious single-family homes and spacious residences in a variety of traditional and contemporary designs.

There's plenty to do in Oak Brook, starting with the Oakbrook Center. One of the largest shopping malls in Illinois, this expansive mall features approximately 160 businesses. Here you will find everything from designer stores to boutiques. During the fall, don't forget to check out Autumn Fest! Taking place in September, this festival features a petting zoo, games, food, and other family-friendly activities. Adults can take advantage of drink options, including beers from Two Brothers Artisan Brewing and wines.
Downers Grove
Founded in 1832, Downers Grove is an ideal place to raise a family. This lovely suburban town has a population of almost 50,000. It is a convenient option for those who desire close access to the professional advantages of Downtown Chicago yet prefer to reside in a more suburban and laid-back community. Since its humble origins, Downers Grove has emerged as a highly sought-after place to buy a home.

With plenty to offer its lucky residents, this lovely community is home to excellent schools, beautiful homes, great employment opportunities, and a cozy hometown feel. This town features a golf club, nature center, fitness center, and a museum that details its 150 years of history.

For a special night out, make reservations at Capri. This posh restaurant is located in downtown Downers Grove and specializes in authentic Italian cuisine. Specialties include handmade pasta, fresh fish, tender veal, and made-to-order sauces. On the weekends, spend the day connecting with nature at Hidden Lake Forest Preserve. This peaceful 390-acre preserve has trees, ponds, and kayaking, fishing, hiking, and plenty of opportunities for picnicking. You'll be sure to leave a day here feeling refreshed and rejuvenated.

If you're ready to explore Chicago real estate listings, contact RE/MAX Legends today. As some of the best real estate agents in Chicago and with years of combined experience working in the real estate industry, this talented team can answer any questions you may have about the home buying process and help you find a house that's right for you. There's never been a better time to make the move to the Windy City, where you can find culture, restaurants, and delightful neighborhoods.